The 5G and RFID technology in Nokia's future factories
The 5G and RFID technology in Nokia's future factories
May 8, 2019
Nokia's handset business changed hands after a series of strategic missteps in the touch-screen era. However, Nokia is still the world's leading provider of network communication, media technology and intelligent solutions.
Nokia, once a declining traditional mobile phone giant, has found a lot of confidence in the international 5G communication market in recent years, and achieved good results. From 2013 to 2018, Nokia's global patent applications for 5G technology totaled 2,133. Among the telecom network equipment suppliers, the number of patent applications accounted for about 10.5%, ranking the second place. With years of accumulation, acquisition and investment, Nokia has become a Top3 player in 5G market.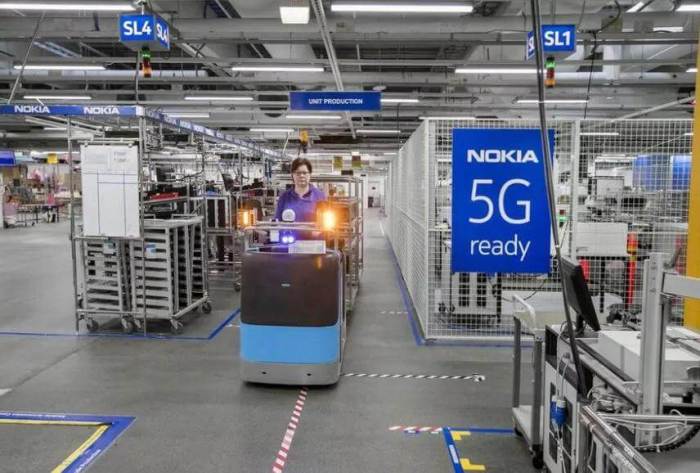 Nokia is heavily invested in 5G research and development, and will naturally be the first to experiment in its own factories. Nokia teamed up with Telia and Intel in March last year to test the first practical industrial application of 5G.In Oulu, a small city near the Arctic Circle, Nokia is building a "factory of the future".
The test USES the ultra-low latency and high bandwidth characteristics of 5G technology as well as machine learning technology, aiming to improve the production efficiency of industrial manufacturing
The 5G test network USES Nokia's AirScale, AirFrame and MEC edge computing platforms, as well as Intel?5G mobile test platform and Finwe video analysis application
Through 5G, operators and enterprises will be able to connect more assets and gain new flexibility, as well as more functions such as machine learning, artificial intelligence and widely used automation, thus effectively enhancing operational capacity.
Nokia will continue to use its MEC edge computing platform and Finwe video analytics applications in the Oulu intellisense factory via 4G LTE.The Nokia AirScale platform can be upgraded to 5G through software, an evolutionary path that will help the industry automate more of its business. The 28 GHz band and large-scale MIMO antennas will deliver low latency and bandwidth for high-performance industrial applications.
Nokia's digital transformation
The intellisense factory is one of the practical examples of Nokia's 5G strategy. Nokia has turned the concept into a practical application suitable for the end-to-end supply network, providing complete transparency for every step of the supply chain process.
Currently, the plant USES LTE network technology to provide the low-latency wireless connectivity needed for large-scale industrial automation, and wireless robots to assemble and package base stations.
Nokia Oulu factory on display
In order to make a smooth transition to the wireless future factory, Nokia factory has installed LTE private network covering the whole production area, supporting flexible, safe and high-capacity connection of things in the factory, which is an essential step to build a 5G factory. In addition, Nokia is making some progress in exploring the use of label-based and RFID-based technologies for indoor positioning.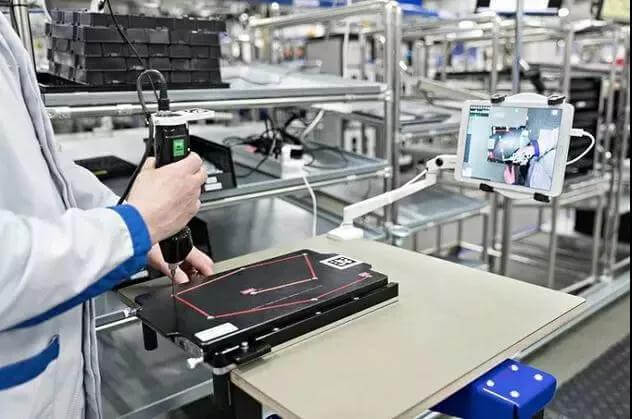 In today's global environment, the ability to efficiently move manufacturing capacity from one location to another and support remote locations on demand is critical.
Equipment in the factory helps it communicate seamlessly and efficiently with people in another location, which is crucial for Nokia to keep in touch with other factories, partners or customers remotely.
Meanwhile, VR and AR will also play an important role in this transformation.
In the future, Nokia will be able to use VR solutions to virtually train employees or control remote locations without having to be physically present.
To enable access to suppliers and partners, Nokia's cloud-based smart manufacturing execution system enables seamless visualization of Nokia's entire supply chain processes.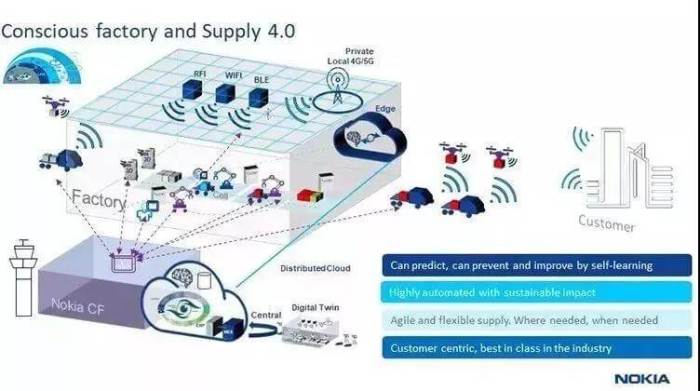 Nokia, in order to promote the development of industrial 4.0 factory applied the concept of "intellisense supply network", in the whole supply chain to deploy digital and robot technology, not only realizes the intelligent building automation requirements of automatic production line integration and automation equipment, also implements the information requirements of industrial informatization and interconnection phase requirements of industrial network integration.
In the test of the world's first practical 5G industrial application completed at the plant, Nokia used a 5G wireless access test network running in the 28 GHz band to support a large number of 5G applications.
In the test of the world's first practical 5G industrial application completed at the plant, Nokia used a 5G wireless access test network running in the 28 GHz band to support a large number of 5G applications.