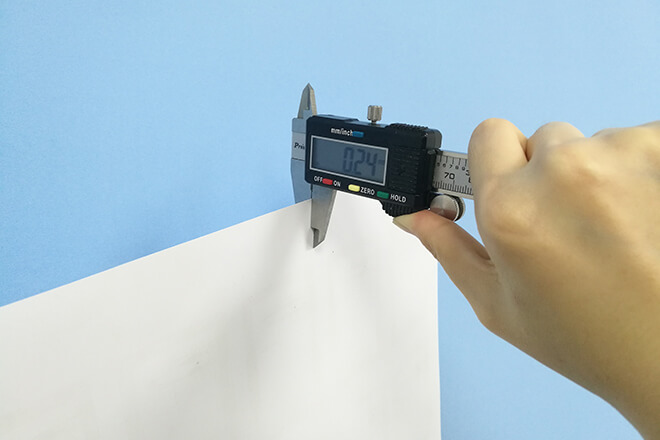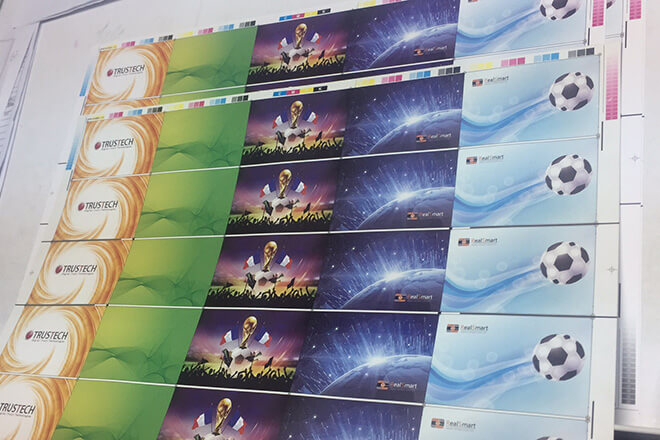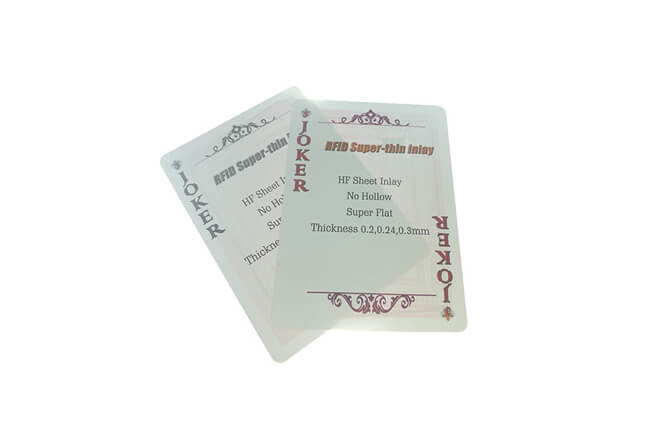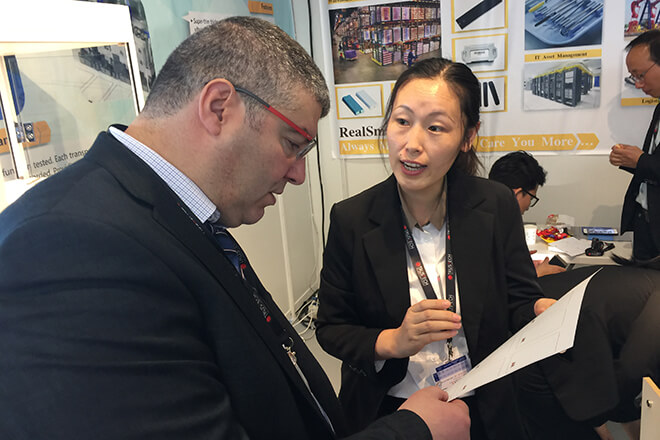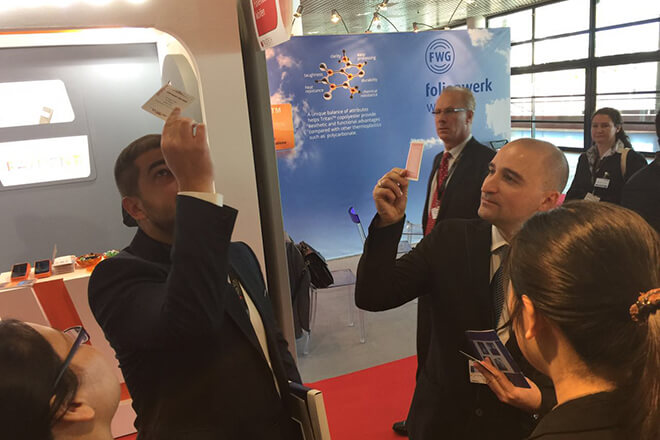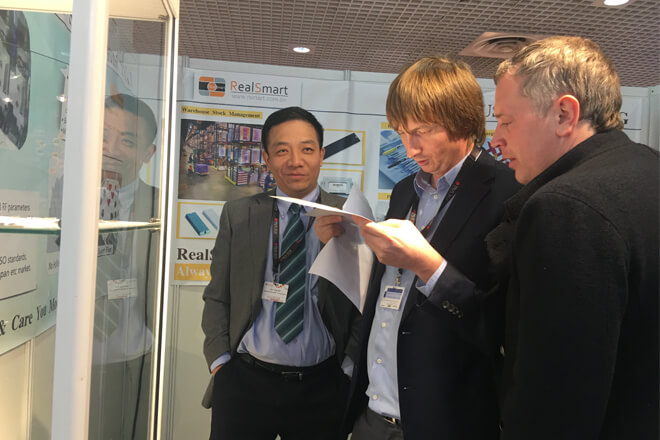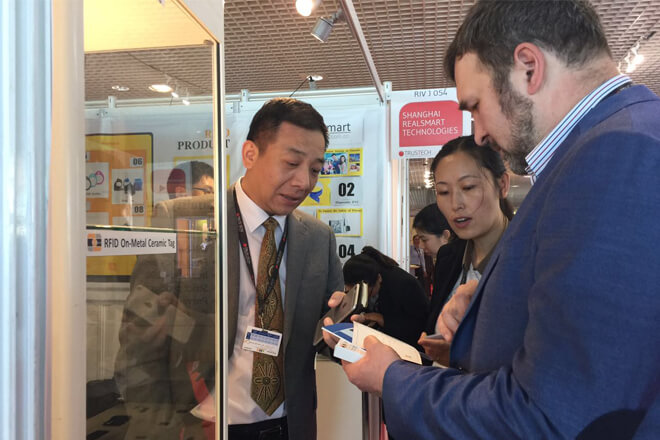 Super Thin & Flat Sheet Inlay for Card
Sheet size: Max. 620 x 520 mm / 24.4x 20.5 inch (customized)
Thickness: 0.30mm/11.8mil for offset print type; 0.20-0.24, 0.28, 0.30, 0.36±0.04mm customized for RFID card make; 7.9-9.4, 11, 12, 14.2±1.6mil customized for RFID card make

Support chip: LF, HF
MOQ: 10,000PCS

DESCRIPTION
QUALITY GUARANTEE
Overview
Dream to make RFID Card super-flat in top quality, also possible to apply extra layers as wish? Should embrace innovation comparing with current way!

Pre-laminated Inlay has a trend of getting thinner & super flat. Like to recommend you revolutionary technologies for pre-laminated sheet inlay!

· Make offset or digital printable with pre-laminated inlay sheet? Yes NOW!
· Get pre-laminated sheet inlay over 0.20mm/7.9mil thickness? Yew NOW!
· Apply extra material layers for anti-counterfeiter or other application? Yes NOW!

RealSmart Tech proudly introduces you Super Thin & Flat Sheet Inlay, which is under mass-production and ready to provide samples for your testing!

Any layout, thickness, HF/13.56MHz chips will be available to support your innovation! No doubts, it's finest sheet inlay in world market!
Brief Spec
Sheet Size/Layout


※ Max. 620 x 520 mm / 24.4x 20.5 inch (customized)

※ 3x7, 3x8, 5x5, 6x8 ,7x8 etc customized



Thickness


※ 0.30mm/11.8mil for offset print type

※ 0.20-0.24, 0.28, 0.30, 0.36±0.04mm customized for RFID card make

※ 7.9-9.4, 11, 12, 14.2

±

1.6mil customized for RFID card make



Chip Type

LF,

HF (NXP Mifare,ICode,NTAG families, ST, Infineon, EM or any brand)



Frequency/Protocol


13.56MHz /ISO14443/15693/NFC/Felica etc), customized



Storage Temperature


0

℃

~ +50

℃



Material


Copper embedded wire antenna, patented chip packaging module and manufacturing tech with material PVC, Teslin, Polycarbonate etc.



Super-thin thickness (0.2mm), suitable for making ultra-flat & ultra-thin card.

Perfect personalized printing effect on finished cards , no marks on area of chip & coils.

Better physical performance of bending & torsion.

Mature production technologies, higher throughout.
We promise
Inlays are 100% function tested. Each transponder's UID data and RF parameters will be detected and recorded. Providing the UID data along with shipping is possible.

1

Frequency tested and recorded (Options)

2

NXP Mifare 1K S50 7Byte transfer to 4Byte (Options)

4

Inlays are 100% dimension measured & visual inspection

5

Strict production management & QC process control according to ISO standards

6

Proven quality level for global customers. Widely using in Europe, Japan etc market.

7

Reliability test executed under professional testing house.

8
Believe you will get the finest Sheet Inlay in world market? Welcome your claim for sample making & qualification.
HAPPY TO HEAR YOUR MESSAGE