RFID Windshield Tag
Tag Dimension: 110 x40mm(±0.5mm)
Substrate Material: Polyester Film(PET)
Chip: Impinj Monza 4QT
Operating Temperature: -40 to +200 ℃
MOQ: 100 PCS

DESCRIPTION
PARAMETER
Reference Picture
Overview

Parking technology has finally caught up to our on-the-go culture: pay without paying attention. Researchers have built a device that does for parking lots what radio transponders do for highway tolls. You park, it keeps track. The near field communications (NFC) system, consists of RFID Windshield Tag, parking lot transceivers that read tags, and a central database. The windshield tag signals the parking transceiver as you're entering and exiting a parking lot. A central database tallies your time in the lot and debits your account accordingly.

Self destructive Ceramic tag uses composite ceramic substrate, which has high temperature resistance, stable performance, and when combining with the automobile glass can obtain excellent read performance. Once the tag is removed from the vehicle windshield, the tag fails, immediately stop using, so it can prevent illegal demolition of tag.

Benifits:

TO CUSTOMERS

Increased security against fraud
Reliability and end user customer satisfaction leading to increased revenue, reduced number of claims and related costs
Lower maintenance costs compared to systems using magnetic cards
Increased revenue through new service offerings and multi-services
Cost efficiency compared to PVC cards
Ease of personalization
Environmentally friendly solutions

TO END USERS

Better customer experience with convenience and ease of use, new payment options, multi-services, reliability and durability, fast transactions with less queuing.
Dimensions
| | |
| --- | --- |
| Antenna Size | 100x30 mm(±0.2mm) |
| Tag Size | 110x40 mm(±0.5mm) |
| Product Skip Distance | 44.0±0.4mm |
| Product Margin | 5.0±1.0mm |
| Width of Tape | 120.0±1.0mm |
Product Features
| | |
| --- | --- |
| Substrate Material | Polyester Film(PET) |
| Antenna Material | Aluminum Etching |
| Surface Material | Waterproof PET |
| Product Characteristics | White tag, double or single side color printing tag frequency number unique encoding |
| Operating Frequency | 840MHZ~915MHZ |
| Protocol | ISO 18000-6C |
| Chip IC | iMPING Monza 4QT(M4E, M4D) |
| Operating Mode | Read or Write |
| Read and write range | ≥6M(Fixed Reader device) |
| Programming Cycle | 100,000 cycles |
| Personalized Coding | Support associated with inside and outside code data structure |
| Product Attribute | Dsposable, Anti-tamper(such as, resistance of heat transfer, chemical transfer, knife transfer etc), UV protection design, could be used inside or outside car |
Environmental Parameter
| | |
| --- | --- |
| Operating Temperature | -25℃~75℃ |
| Storage Temperature | 0℃~25℃ |
Packing Details
| | |
| --- | --- |
| Volume Number | 2000~3000PCS(According to actual demand) |
| Packing Material | Anti-static PE + Foam stuff + Anti-static Bag |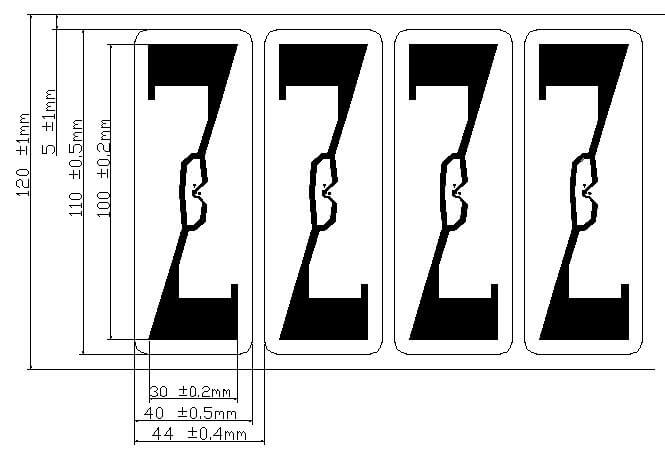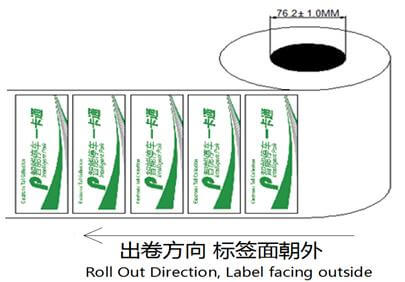 Comprehensive Performance Test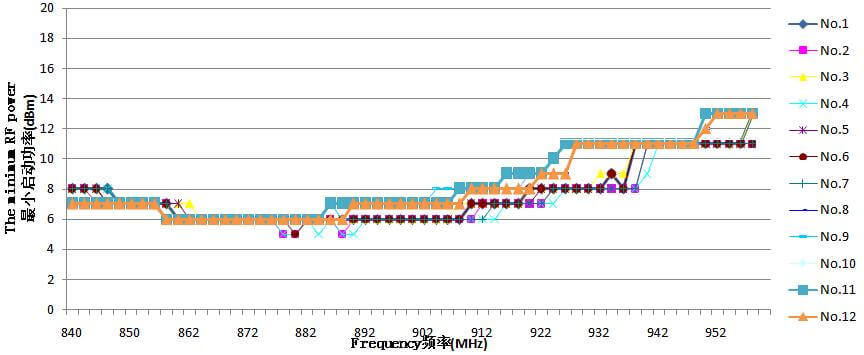 HAPPY TO HEAR YOUR MESSAGE