RFID TakeGo Store Solution
1, Project background
In early June 2017, an cashier called "BingoBox" landed in Shanghai, the first 24 hour convenience store in the world's first truly scale copy. In early 2016, a convenience store by mobile phone scanning QR code came into Sweden, and using mobile phone to bind credit cards. At the end of 2016, Amazon launched a convenience store is called 'Amazon Go' in the United States. By perceiving the relative position between people and shelves and moving goods, it calculated who took which of the goods and completed the purchase by scanning the Amazon client apps without waiting for the queue and waiting for the checkout. The revolution of the new retail mode has begun all over the world.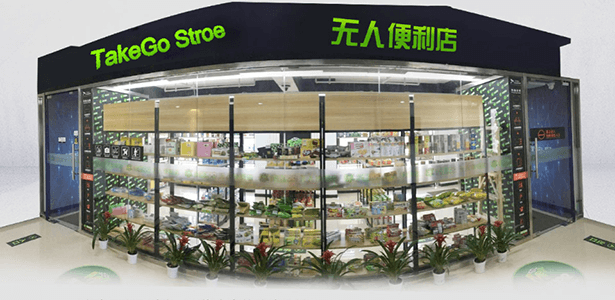 2, Shopping process
Only 3 steps to complete the purchase of goods.

Step 1: Open the door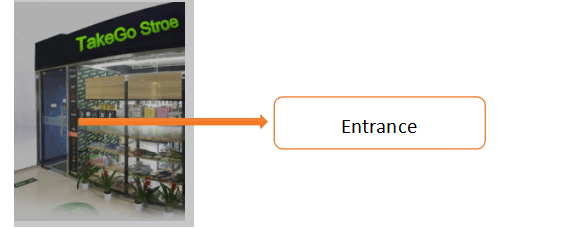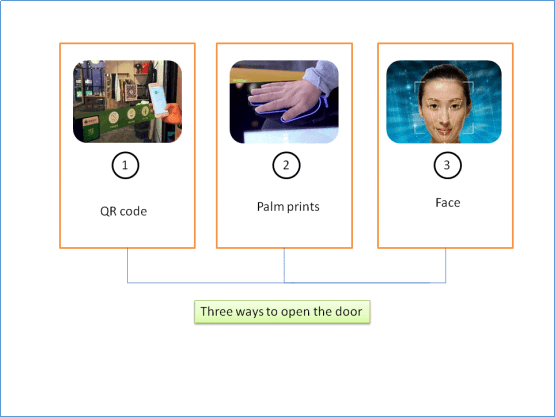 Step 2: Choose goods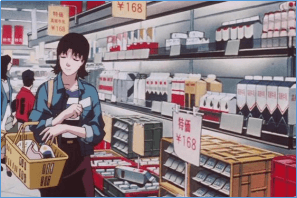 Step 3: Pay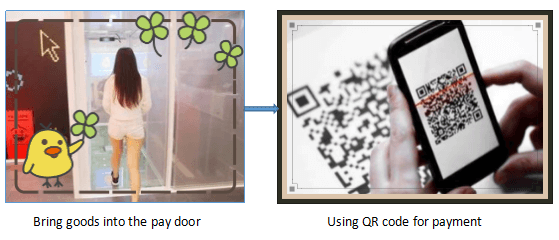 Bring goods into the pay door
Using QR code for payment
3, Applied Technology
(1)RFID tag

Product Description:
| | |
| --- | --- |
| Product type | Inlay |
| Air Interface Protocol | EPCglobal UHF Class 1 Gen 2(ISO 18000-6C) |
| Operation Frequency | 860-960Mhz |
| IC type | H3,H4,M4E,M4D,M4QT |
(2)RFID antenna—pay door
Frequency range: 902-928MHZ(or customized)
FM mode: FHSS or fixed frequency, set by the software
RF output: 30dBm adjustable;50Ω load
Communication interface:
LAN,RS232,RS485,Wiegand26/34,IEEE 802.11
Communication rate: Serial port 9600~115200bps,RJ45 10Mbps
GP I/O interface: 12 pin + 4 pin
Power dissipation: average<10W
Application software: Provide with API SDK and VC, VB, Java application routines
Reading distance: 6~10m equipped with 9dbi antenna (tag dependent)
Air interface: EPC global UHF ISO-18000-6C(EPC G2), ISO-18000-6B
Power supply: Equipped with power convertor 220V AC input, +9V/3A DC output
Diameter of support rod: 40-50mm
Humidity: 5% to 95%, non-condensing
Protection grade: IEC IP65
Operation temperature: -20 ºC to +60 ºC
(3)Apps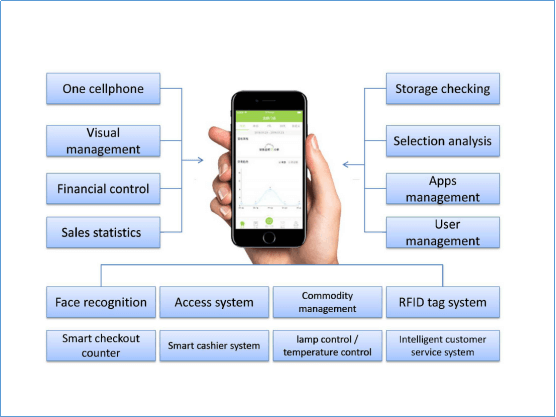 Our company is a provider of high quality software development solutions, focusing on the development and innovation of the mobile internet field. We have provided relevant technical solutions for a number of well-known enterprises throughout the country. We have set up a good reputation, accumulated rich experience and successful cases, and our professional research and development process. And good after-sales service quality has won wide recognition from customers, and has continued to help enterprises achieve excellent business results. Mobile Internet is the trend of the development of the Internet. Mobile applications have become the focus of many enterprises. Through the combination of design innovation, product development and existing traditional standard process, the mobile applications have successfully helped customers deploy mobile applications and have made great achievements in market expansion and brand communication.