NFC Business Card Encoding Software
NFC business card software is design-based on ACR122U reader. You should get ACR122U reader and reader driver before using the software.
①
Install ACR122U reader driver.

②
Choose the right driver to fit your PC system
.

③
Click the reader software after installing driver
.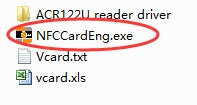 ① Start encoding:

Step 1: Input card quantity.

Step 2: Follow the instruction and edit information (no need input fully).
Step 3: Click "Card Write", put the blank card on the reader. And it will encode automatically.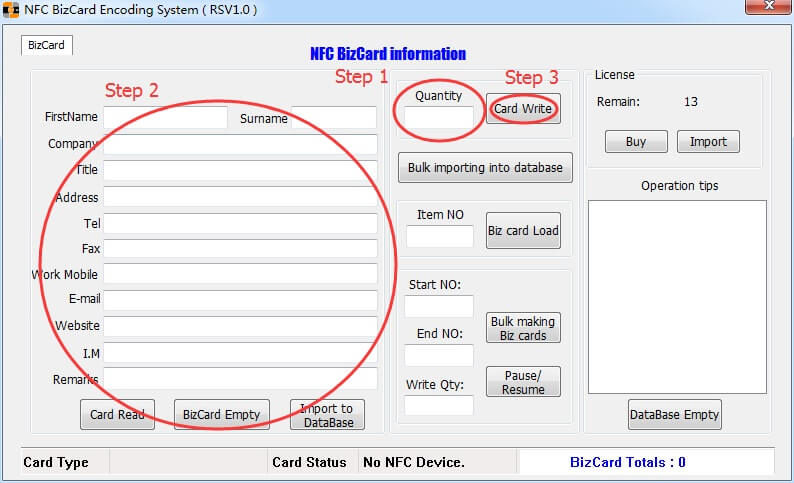 ② Click "Card Wrtie", when "Operation tips" show as "Card 1 OK, Remove it please!", means the first is finished.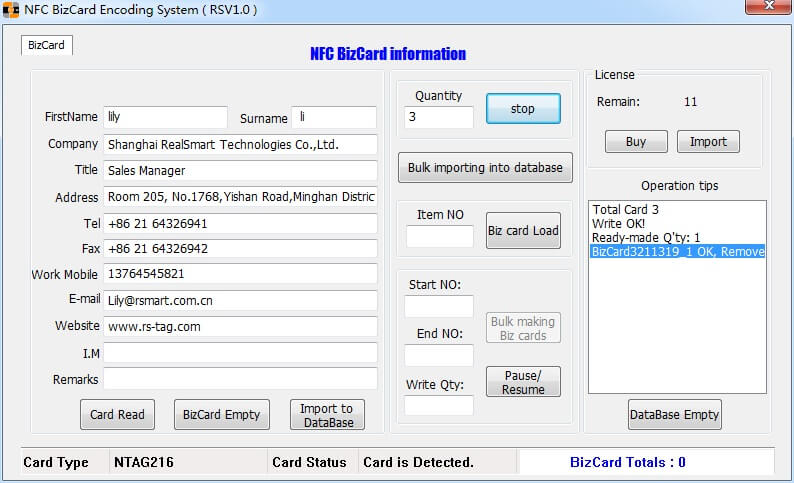 ③ Remove the card, put next one.
④ Keep until "Operation tips" Shows "Bulk Write Completed" , means all cards are encoded complete.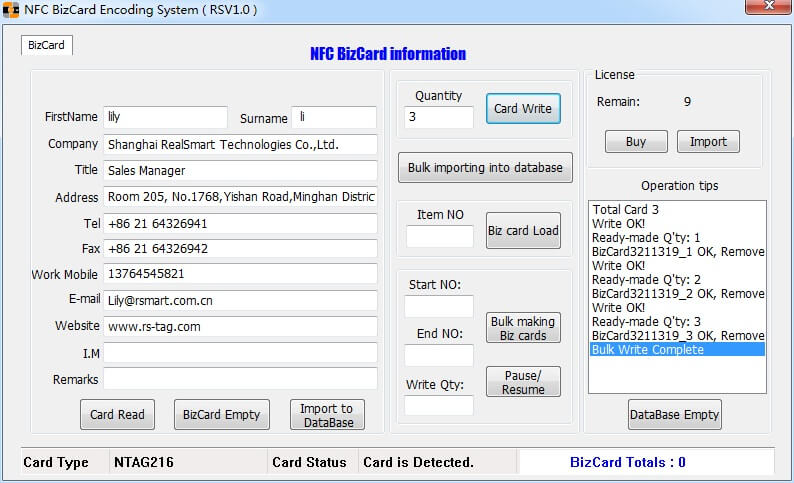 ⑤ After all cards finished, click "BizCard Empty" can clear of all the information, keep on editing next information.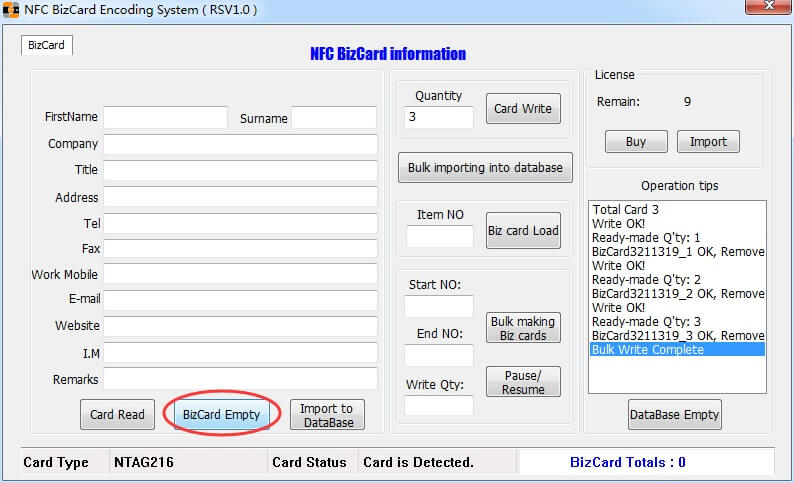 ① Put finished card on the reader.
② Insure no information in the blanks. Click "Card Read" to read the card information. The interface shows card information, means done!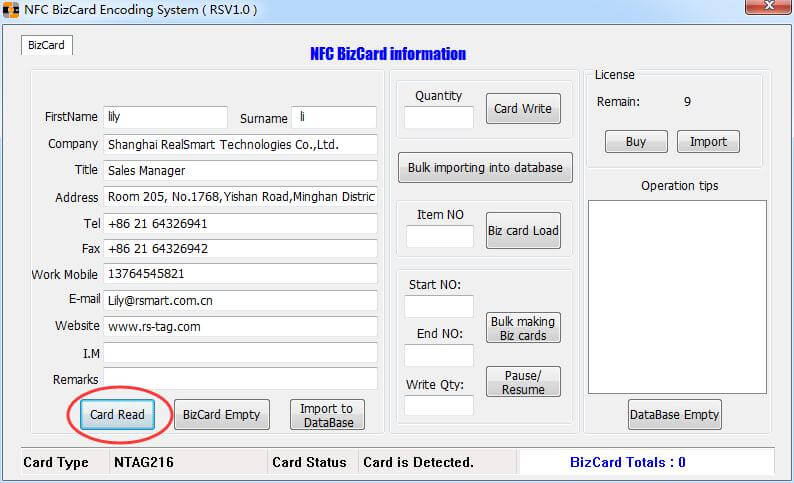 ① Edit the information in "vcard.xls" at first.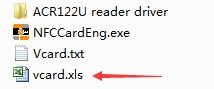 ② After editing, save it, click "Bulk importing into database", the information will import to database directly.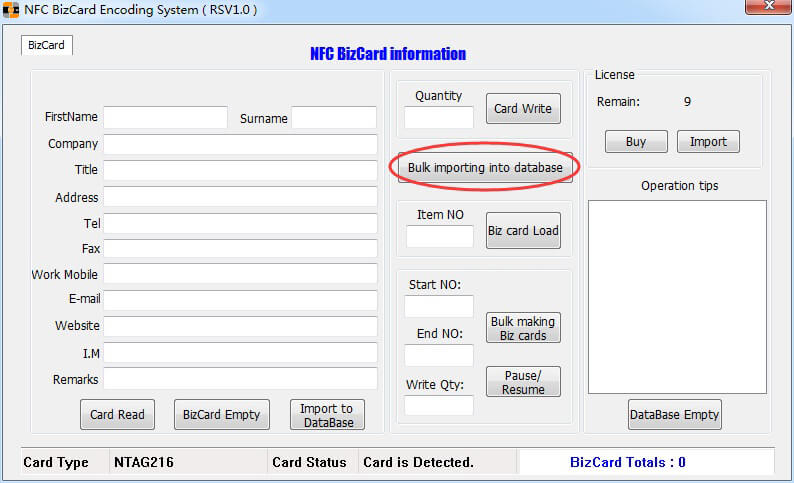 ③ The software will automatically count amount of information imported into the database.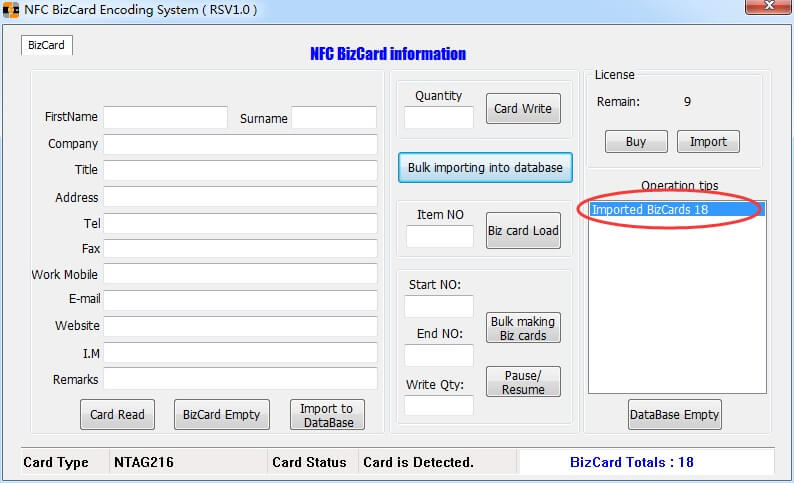 ④ If you want to query database. Please type the accession number in "Item No". Click "Biz card Load" and the corresponding information will show in the blanks.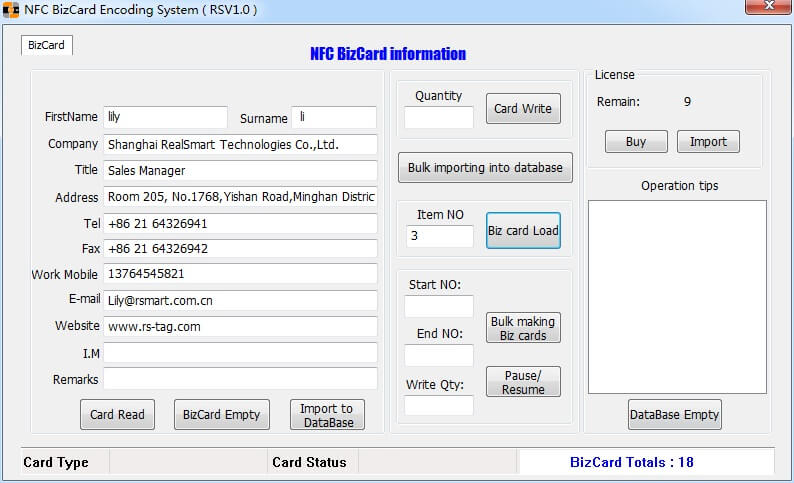 ⑤ Start encoding, type the "Start NO" & "End NO" and quantity for each information in "Write Qty". Click "Bulk making Biz Cards" to encode by batch.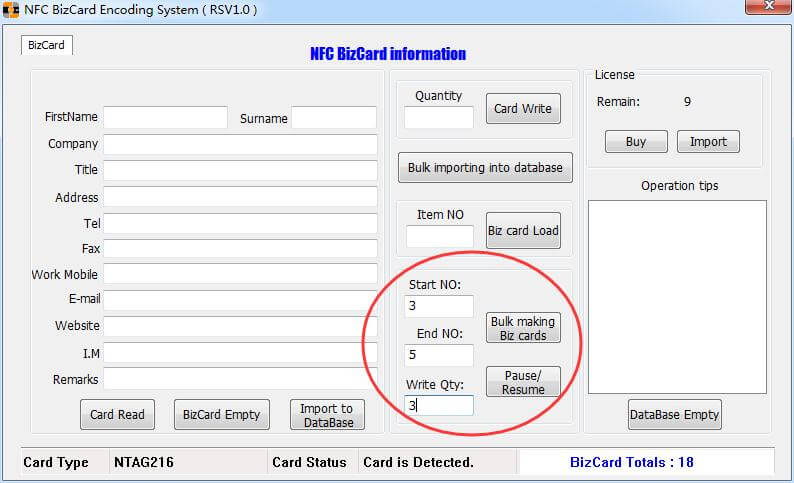 ① User can get 20 licenses for free at the first time open the software. Licenses will reduce during encode. User can't encode anymore when licenses become 0.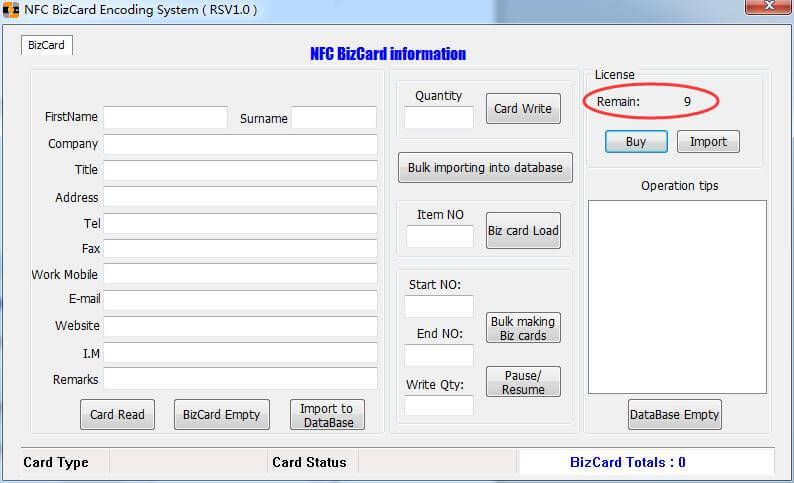 ② Click "Buy" can get more license. Fill in the blanks with your company and the quantity you want to buy and confirm it. There will be a string of code. Copy the code and mail it to contacts@rsmart.com.cn with your request.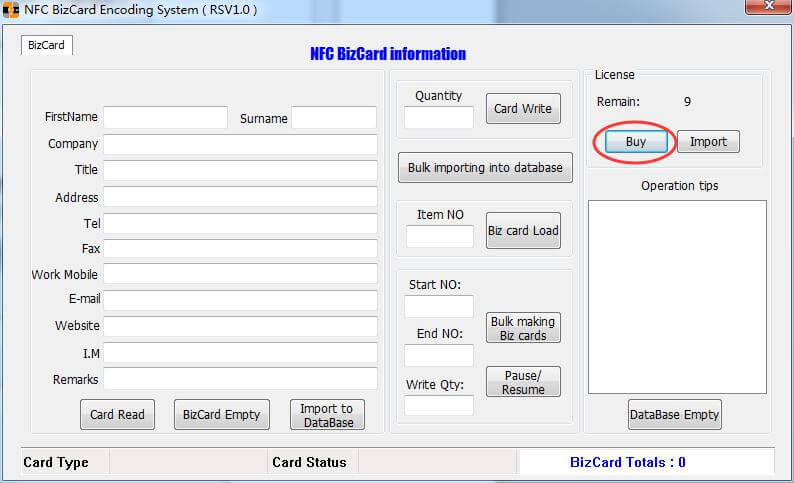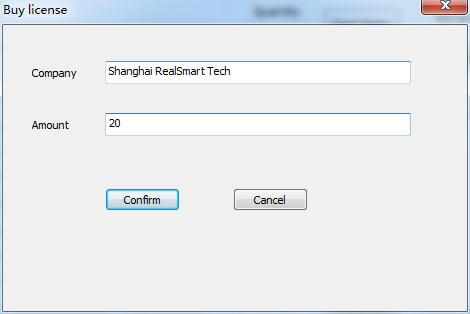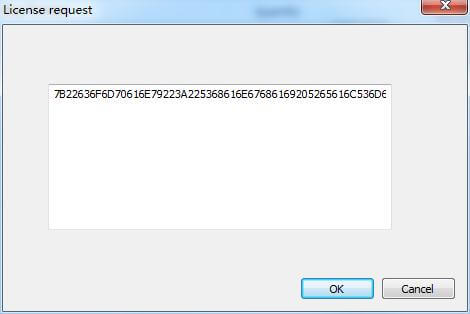 ③ We will contact you in one workday with email. After the deal done we will send the authorization number as soon as possible. Click "Import" and copy the authorization number to get more license.