Holiday announcement of 2020 Spring Festival
Holiday announcement of 2020 Spring Festival
Jan 17, 2020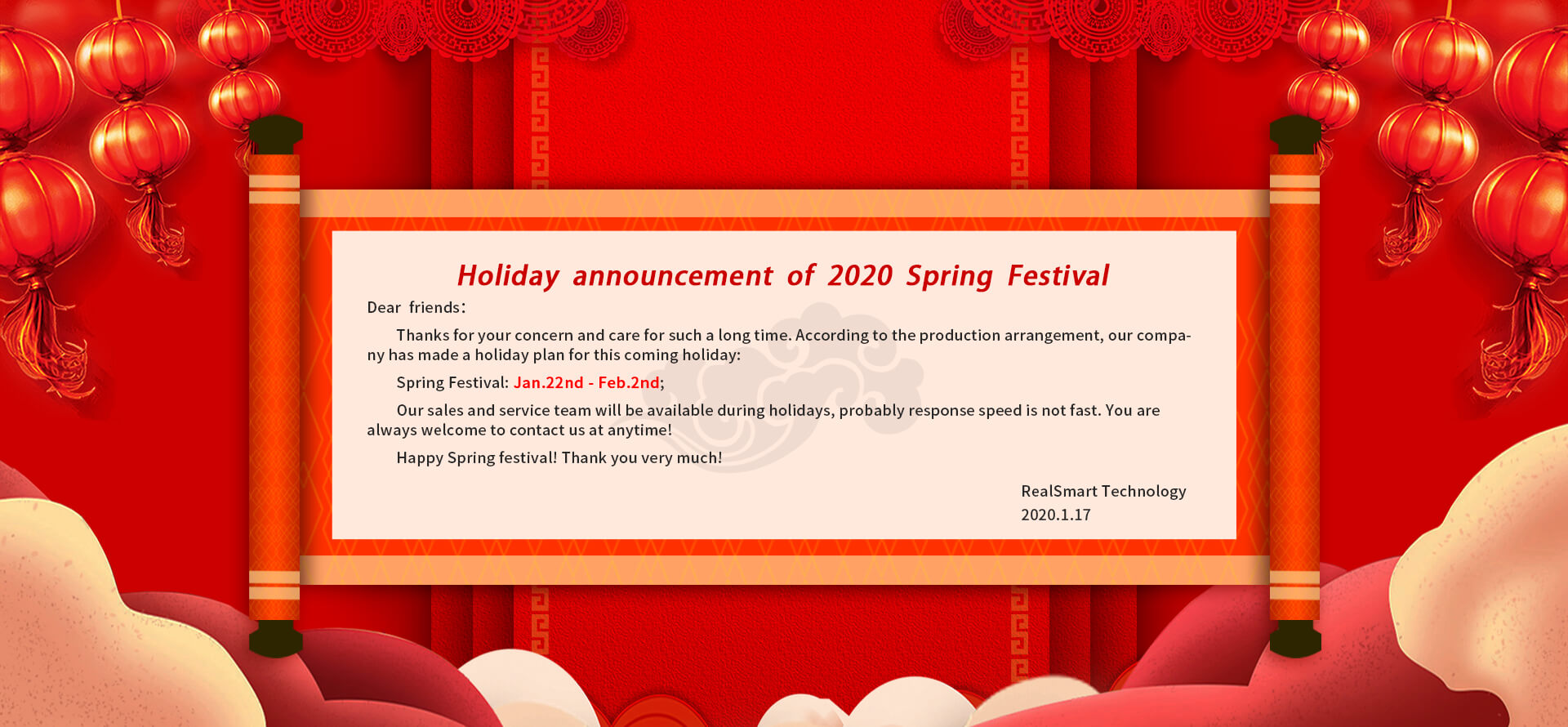 Dear friends:
Thanks for your concern and care for such a long time. According to the production arrangement, our company has made a holiday plan for this coming holiday:
Spring Festival: Jan.22nd - Feb.2nd;
Our sales and service team will be available during holidays, probably response speed is not fast. You are always welcome to contact us at anytime!
Happy Spring festival! Thank you very much!